Pet-Friendly Guest Rooms in Savannah
We understand if you can't bear to leave your dog at home. We feel the same way! Fortunately, Savannah is a very dog-friendly city, and you both will have a great time here! You can book your stay at The Gastonian, where your four-legged traveling companion will be warmly welcomed. We do charge a $50 non-refundable fee for your stay. The fee is for up to two pets in one room; and it covers your entire stay.
Just give us a call at (912) 232-2869 or (800) 322-6603. We'll be happy to tell you about our pet-friendly rooms and help you book an unforgettable stay in Savannah with your dog.


Pet-Friendly Lincoln Street Deluxe Kings
The O'Conner, Bryan and Wesley Rooms
The Deluxe King guest rooms feature private, contemporary baths with baths and walk-in showers. Located street level on the corner of Lincoln and Gaston Streets, these 300 sq ft rooms have private, exterior access.
One King-size bed
Private bath with tub and shower
Working fireplace

Please note: Due to food service regulations, pets are not allowed inside the Main House. Call Us to Book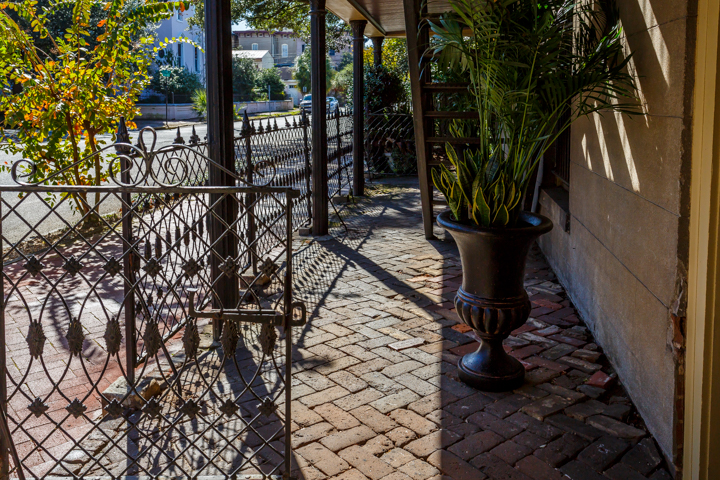 Features & Services Always Included with Every Room
Complimentary Wi-Fi
Charging Station for Electronics
Bottled Water
Made-to-Order Breakfast
Wine and Hors d'oeuvres Reception
Evening Biscotti and Coffee
Turndown Service
Use of Two Robes
Flat-Screen TVs
In-Room Coffeemaker
In-Room Laptop Compatible Safe
Private-Label Toiletries